Shopping Cart
Your Cart is Empty
Thank you for your business!
You should be receiving an order confirmation from Paypal shortly.
Exit Shopping Cart
Jeanie after graduating puppy school !!!!!!!!!!!
They are soooooooo smart!
GOOD CARE IS ESSENTIAL PART OF TRUE CARING.
MAKING A PET PART OF YOUR FAMILY IS A BIG RESPONSIBILITY.PROPER NUTRITION,GROOMING, EXERCISE AND REGULAR VISITS TO THE VETERINARIAN ARE AN IMPORTANT PART OF CARING FOR YOUR SPECIAL COMPANION. ALONG WITH A HEALTHY DOSE OF LOVE,YOU WILL BE DOING EVERYTHING YOU CAN TO ENSURE YOUR NEW FRIEND WILL GROW INTO A HAPPY,HEALTHY PET BY PROVIDING FOR THESE NEEDS.
BUYING A PUPPY SHOULD NOT BE IMPULSIVE ENDEAVOR. IT ISN'T WISE TO HURRY OUT AND BUY JUST ANY PET THAT TUGS AT YOUR HEART. THE MORE TIME AND THOUGHT YOU INVEST IN YOUR DECISION THE GREATER YOUR SATISFACTION WITH YOUR NEW COMPANION.ASK YOURSELF A FEW IMPORTANT QUESTIONS AND THEN CHOOSE A PET.
1. DO YOU LIVE IN AN APARTMENT IN THE CITY,A HOME WITH A FENCED YARD OR RURAL SETTING?
2.IS SOMEONE AT HOME TO CARE FOR THE PET DURING THE DAY OR WILL IT SPEND MANY HOURS ALONE?
3. DO YOU HAVE CHILDREN OR OTHER PETS YOUR NEW PUPPY MUST ADJUST TO?
4.WILL THE BREED FIT YOUR LIFESTYLE AND FAMILY ENVIRONMENT ?
5. ARE YOU TRULY COMMITTED TO THE RESPONSIBILITY AND PLEASURE OF NURTURING A RELATIONSHIP WITH A PET ?
6.DO YOU TRAVEL EXTENSIVELY WHICH WILL REQUIRE BOARDING OR A RESPONSIBLE SITTER FOR YOUR PET ?
DOING A LITTLE SOUL SEARCHING FIRST CAN SAVE YOU AND YOUR PET HEARTACHE DOWN THE ROAD. AS GREAT AS THE RESPONSIBILITY OF PET OWNERSHIP CAN BE , THE REWARDS WILL BE PROFOUNDLY GRATIFYING.
If you have any questions regarding our goldendoodle puppies please do not hesitate to give us a call.
I would prefer a phone conversation as opposed to email.
It is more personable and emailing back and forth is quit time consuming.

Our contact info:
Bill or Jamie Cournoyea (corn-y-yeah)
Please submit a puppy application first so I can go over it with you.
After we have had our phone consultation and have agreed you are ready for one
Please no personal checks we will not accept them.
The final balance is due in the form of a bank draft or email Transfer or Cash

Balance is Due when Puppies are 6 Weeks old!
Puppies will leave to their new homes after 8 Weeks old!
Please remember to print out a copy of the purchase
agreement and send it to us
(sign ALL AREAS THAT IS REQUIRED FROM YOU.)
if your puppy is being shipped via Air.
We will attach the agreement to the crate along with
all of the puppies information from the veterinarian.
Make all payments payable to; Jamie Cournoyea
* Please do not send deposits without talking with
Dreamdoodles first to make sure puppy Availability!
The Goldendoodle Breeders!
Thank-you for your interest in one of our puppies.
Below you will find information regarding our puppies,

Males and Females: $2400.00+ Hst
Males and Females : $2800.00+ Hst
Partie colors : $2800+Hst

Shipping prices is as follows:
*Due to Covid we will not be shipping !!
*I will update this when things change.
We do not ship Internationally
Shipping within Canada is $450.00 -$550.00
Because of the lack of flights all shipping is on Hold
We will update when things change!
Hst tax 13% will come into effect as of July
1st/2010!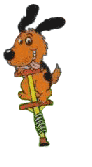 Your puppy will come with everything included here:


First Vaccinations (or Age Appropriate )





(Puppy pack only if picking up )

Puppy Pack from Dog Food Company!

includes ; Royal Canin Mini Puppy

Toys for your new Goldendoodle with mom and siblings
scent to make the transition into new home easier!

OODLES OF POODLES
HOME OF
DREAMDOODLES KENNEL
On __________________ I, the seller Jamie Cournoyea, sold one male/female
Puppy to the buyer, ____________________________. This puppy has received his or
Her first vaccinations along with, _____de-wormings. A certified DVM has also fully assessed the health of this puppy. A complete health record is attached. Your puppy must still receive two more boosters followed by a rabies vaccine at three months old. Initals________________.
As the new owner of this puppy, I agree not to take the puppy to public places or socialized with unvaccinated dogs until after the final vaccine has been given between 12 and 16 weeks old. Initials ___________.
Mother:_______________________
Father:_________________________
Date of Birth: ___________________
Breed:___________________________
Price:________________________
Your puppy has been eating Royal Canin small puppy food three times a day. We feel that this is a very high Quality food and recommend that your puppy stay on this diet. If you do wish to change foods, please wait at least one month before switching to another brand of your choice.
1. As the new owner of this puppy, I acknowledge that my puppy must be taken to a veterinarian within 72 hours of taking possession of said puppy. All costs are the sole responsibility of the new owner. It is your responsibility as the new owner to inform us at Dreamdoodles in advance of any Veterinary care undertaken. We must be informed of any sign of illness shown by the puppy as soon as it occurs. We will not provide reimbursement for veterinary expenses incurred without our approval. If the new puppy is not taken to a veterinarian within the time allotted above, this contract is null and void due to failure to comply with the agreement. Initials___________.
2. As the new owner of the above said puppy, I understand that stress related issues
such as, guardia, and coccidia including worms are common with a new puppy and they will Not be cause for refund of vet bills. Initials ___________.
3. We here at Dreamdoodles shall Not reimburse for treatment of fleas, ticks, that the puppy could acquire during the 72 hours that the puppy is no longer at our home. This puppy has received revolution treatment and to our knowledge is free of fleas, ticks .
4. This puppy Must be Spayed or neutered by the new owner between 4 and 7 months of age, and confirmation must be sent to Dreamdoodles by the age of 8 months. If proof of desexing is not provided. This contract is now null and void due to failure to spay or neuter your puppy. Initials __________.
5. We here at Dreamdoodles fully guarantee this puppy for 2 years (from 2 months of age) to be free of genetic defects. The following genetic illnesses will be subject to compensation if all procedures are followed:
a) Hip and Elbow Dysplasia
- Severe case (must be life threatening or requiring pain medication or surgery)
-as diagnosed by OFA or OVC. An OVC grade 3+ of OFA moderate to severely dysplastic is warranting for refund or puppy replacement (see below for procedure details)
b) Eyes
- cataracts or Progressive Retinal Atrophy
-must be diagnosed by a veterinary ophthalmologist
6. All testing and examinations are the sole responsibility of the new owner (you). Should one of the above listed defects be found, the purchaser has a choice from the following two options:

a) ½ refund of original purchase price of the puppy (shipping costs are not included in a refund, as they are an extra that we offer)
b) a replacement puppy will be offered if the refund is not taken
-if you wish to return your puppy for a replacement to us here at Dreamdoodles, we will pay the costs involved in this process
-as the purchaser you understand that a replacement puppy from the next available litter of our choice shall be placed with you
-as the owner you are responsible for pick up or shipping costs of this new puppy
*This refund or replacement is only valid upon all completing of information .
We require all veterinary conclusions from your own veterinarian plus another opinion from a secondary veterinarian of our choice. All records, x-rays, exams, conclusions, vet certificates etc. are to be forwarded to us here at Dreamdoodles immediately following the initial diagnosis.
7. The hip and elbow guarantee shall be null and void if any of the following conditions apply: Your puppy is determined to have been overweight at any time, not desexed at appropriate age, involved in a serious fall, been hit by a car, allowed to go up and down stairs in excess prior to one year of age, or physically injured.
This puppy has been placed in you (the buyer's) care, and you shall maintain this puppy at a healthy weight and shall not over exercise or allow the puppy to go up or down stairs in excess for the first year of life, the puppy shall also complete at least one level of puppy school. You are now the central caregiver, and as such shall agree to care for this puppy to the best of your abilities. Because after all "a day without a Doodle, is like a day without sunshine." Initials __________
This contract is a legal binding document between the buyer and the seller. Disregarding this contract will result in legal action being taken against the buyer. This contract is void if the dog is sold to anyone other than the above stated buyer. We must be contacted if this puppy is to be re-homed for any reason so as to assist in finding him/her a proper home. If unforeseen problems arise and you can not keep the puppy , we welcome the puppy back but we will not reimburse any monies . By signing this contract you, as the buyer, agree to abide by all of the terms and conditions listed above.
Buyer's Signature: _________________ Date:____________
Address: _________________________
_________________________
Phone number: ____________________
Seller's Signature: _________________ Date: ___________
#1 Mini Goldendoodle , Mini Goldendoodles , mini goldendoodle puppies,mini goldendoodle breeder ,Goldendoodle, Goldendoodles
/