Shopping Cart
Your Cart is Empty
Thank you for your business!
You should be receiving an order confirmation from Paypal shortly.
Exit Shopping Cart
Mini Goldendoodles are great!
So many people these days just don?t
have the space for a big
so I decided to breed mini?s.
My mini goldendoodle puppies are bred
for temperament and health.
Because of all the years experience, that
I've had in breeding Mini Poodles and Goldendoodles.
I can only say good things about combining a
Golden Retriever or Goldendoodle
to Make Mini's.
They are full of life and just smart as can be.
So in saying that the mini Doodles will be amazing pets,
fitting into almost every life style.
Mini Goldendoodles are wonderful, very easy to train.
Very much people dogs . Little Teddy Bears.
They have the same great looks and wonderful traits as the
standard size Goldendoodles .
Mini goldendoodles
are very new and with this
you will get different variations in size.
Which depends on the Mother's & Fathers Size
Until us as breeders of this new breed,
continue years of breeding to make the mini's breed true.
So for now we have four different types:
The F1's are a Golden Retriever
and a Mini Poodle combined .
These puppies can be as big as 45 lbs. But average is 35.
Coming in golds ,creams ,red colors.
Coat types are flat and wavy!
The F2's is when you Breed a Golden Retriever
to a F1B Goldendoodle
These puppies tend to be 40-55 Lbs
Coming in white,Cream ,Golds.
The F1'bs are a Medium Goldendoodle or Mini Goldendoodle
bred to A Mini poodle with this you will get:
that will vary in size
from 14- 19 inches
and will vary in weight 25-45 lbs pounds.
Coming in all colors and coat types!

Come from the combination of a Mini Goldendoodle
Bred to a Mini Poodle!
These puppies will average 20-29 Lbs and average 14-15 inches!
Coming in all colors and coat types!

I have been Breeding Miniature Poodles for over 20 years.
They are very loving dogs with
wonderful temperaments and beautiful looks.
Mini Poodles are very loyal, and sweet.
I do not have any problem with yippy dogs.
As I have selected breeding stock without those tendencies.
And Don't let them bark ! Training is a big part of It!
If you measured canine intelligence by a dog's ability to
adapt to all kinds of situations then you'd have to give the
Poodle a prize for their ability to understand things quickly
combined with its desire to make its owner happy.
Also poodles especially the miniature and toys are among
the most long-lived of all dogs !
I Breed my Goldendoodles with the families in Mind !!!!!!!
Dreamdoodles Pekachu
She is a Velvet Daughter
She has a wonderful calm personality.
I'm sure she will make wonderful Goldendoodles!
Healthy
Wavy coat
Weight : 40lbs
Height: 24inches
Poppy is a great pup with lots of energy.
She has a very sweet personality, loves to play and cuddle.
Healthy
Weight: 38 lbs
Height: 20 inches
She is the smallest of the three girls.
She will make wonderful puppies.
Thelma Is a Gorgeous
Golden Retriever
She has a wonderful personality!
She is 79 lbs and 23 inches.
She is Retired
Annie
F1 Mini Goldendoodle
She has such a sweet Nature ,
playful, and loves to cuddle!
She is about 38 lbs
and 17 inches tall.
I'm sure she will be a awesome mom.
She has a Wavy red coat
She is a Happy ,Healthy Girl.
Watch for her 1st litter being born
this Spring 2020.
Crystal
She is a Light Gold with White
She has a calm personality,
and is very sweet!
She is 36 lbs and 20 inches.


Watch for her first litter in 2021.

Chloe is a F1 Mini Goldendoodle!
She has a perfect personality!
She is Quite small So she will be producing
Petite Goldendoodles.
She is 14 inches and 18 lbs.

Puzzle is a Dream Doodle ,with a Awesome personality!
Super easy go lucky!
She is 24Lbs and 16 inches!

Dream Doodles Scarlet is a Gorgeous Red Moyen Poodle!
She is a daughter from Lindsey and Franky !
She is 16 inches and 28 lbs.
She is super friendly and loves to play and cuddle!

She is a Light Gold
Very sweet girl, with a heart of gold.
She is from my very sweet golden Velvet.
She is about 20 inches tall
weight is about 50 lbs.
She loves to play fetch and run in the big yard.
Lala is a Small Mini Goldendoodle
She loves to be the center of Attention
She will play fetch all day!
She is just 32 lbs and 18 inches.
She will make some beauties!
Toffee
She is a absolute Doll!
She will make such wonderful
puppies!
She is 18 inches tall
and weighs : 48 lbs
Watch for her 1st
litter Fall 2020
just one friend that
would be FOREVER
at my side and
LOVE me unconditionally,
it would be my DOG.
SHE accepts me
as I am and never
fails to make
me SMILE.
There is not
quite a more comfortable
THOUGHT as
knowing she's
my LOYAL companion.
The WORLD
could take lessons from
my DOG.
Goldendoodle Breeders
Bill & Jamie Cournoyea
Ontario, Canada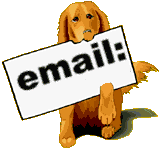 #1 Mini Goldendoodle, Goldendoodles,Goldendoodle Puppies For Sale, Mini Goldendoodle Puppies, , Mini , Poodles,mini goldendoodles,mini goldendoodle puppies,non-shedding dogs
Goldendoodle breeders Ontario ,Canadian breeders Goldendoodles,Mini goldendoodle.
/