Shopping Cart
Your Cart is Empty
There was an error with PayPal
Click here to try again
Thank you for your business!
You should be receiving an order confirmation from Paypal shortly.
Exit Shopping Cart
"#1 Mini Goldendoodles" , Mini Goldendoodles , Goldendoodle

We at Dreamdoodles Kennel specialize In producing
#1 Goldendoodle Puppies,
#1 F1 Mini Goldendoodle Puppies ,
#1 F1B Miniature Goldendoodle Puppies &
#1 F1B Petite Goldendoodle Puppies!
Goldendoodle Breeder Ontario, Canada bringing you:
Your next best Friend!
We were the 2nd breeder of Goldendoodles in Ontario,
back in 1999.
We have tons of experience to produce a very well rounded
puppy to join their new families!
We Are Now Retired From Breeding!!
All Adults have Found their forever Homes!
Thank you to All the Beautiful Families Who Have purchased a

Puppy from Me Over the many Years of Breeding!!

We pride ourselves in producing that , loving, long time friend,
Your new Goldendoodle or Mini Goldendoodle !!!!
We produce quality F1 & F1B Mini Goldendoodles
with a 2yr.guarantee we can offer this guarantee
because we use only the best .
We also offer a lot of information on the all new Doodles !
We offer support from the day you purchase until the end!!!
We make happy puppies for wonderful families!
All our goldendoodle puppies are sold per spoiled
so they are ready for there big
move into the wide world.
All our puppies are kid friendly as my children
& grand children.
All our GoldenDoodle puppies are sold micro-chipped
so if puppy is lost he/she can be located!
We will make every reasonable effort to ensure that both dogs
involved in our breeding program are sound in
Temperament and Health.
It is recognized that evaluation of temperament
represents a judgment on the part of the individual.
However, in making a decision,
the breeder should believe that the breeding will
contribute to the maintenance of
the characteristic temperament of the breed.
Which we find is a very important to
make our puppies sound in temperament.
Having said that , After puppy leaves us you as the new owner MUST
continue with training and socialization to make that well
rounded puppy into the Dog you want.
We are nestled in Beautiful Grey Highlands , Ontario with natural ponds and river running through it! Which makes a wonderful setting to make beautiful,healthy ,well rounded Goldendoodles!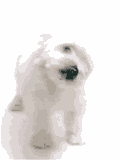 A Kiss from Our Happy Doodles!!!
A LITTLE BIT ABOUT US DREAMDOODLES KENNEL
I HAVE BEEN A BREEDER
FOR OVER 20 YEARS NOW.
WE ARE LOCATED IN ONTARIO,CANADA
We were the second Breeder in Ontario who started to breed
Goldendoodles!
MY LOVE FOR THE GOLDEN RETRIEVERS AND
THEIR SWEET NATURE HAS GROWN
THROUGHOUT THE YEARS.
HOWEVER, I HAVE ALWAYS BEEN DRAWN TO THE" NON-SHEDDING"
QUALITIES OF THE "POODLES,"WHICH IS ONE OF
THE REASONS THEY HAVE BEEN A PART OF MY LIFE
FOR SO LONG. WHO WOULD HAVE THOUGHT THAT
COMBINING THE TWO AMAZING
BREEDS WOULD CREATE SUCH A WONDERFUL "HYBRID! "
THE GOLDENDOODLE!
I HAVE DEDICATED
MY TIME AND ENERGY INTO DEVELOPING
AND RESEARCHING THESE WONDERFUL DOGS!
WHAT IS A F1B GOLDENDOODLE?
WELL ,IT IS WHEN YOU BREED A FIRST GENERATION
GOLDENDOODLE TO A PURE POODLE.
THROUGH OUT THE YEARS OF BREEDING I HAVE FOUND
THAT THESE
F1B GOLDENDOODLE PUPPIES TURN OUT WONDERFUL,
VERY SMART, AND NON-SHEDDING 90% .
THEY ALSO ARE SMALLER WEIGHING ON AVERAGE
20-45 LBS FULL GROWN.
THIS IS WHAT I HAVE BEEN STRIVING FOR ,
TO MAKE BEAUTIFUL,
LOVING DOGS TO MAKE YOUR LIFE COMPLETE
WHEN YOU BUY A" PUPPY"
FROM DREAMDOODLES YOU GET
WHAT YOU PAY FOR AND MORE :
A LIFE TIME COMMINTMENT!!!!!!!!!!!!
BILL OR JAMIE
BREEDERS OF QUALITY GOLDENDOODLE PUPPIES
BORN AND RAISED IN WONDERFUL ONTARIO,CANADA
Two Hours North Of Toronto,
Goldendoodles... GOLDENDOODLES , AND MORE GOLDENDOODLES
This is the completed portrait of Murphy! We are so pleased with the final result!
We were thrilled to see her sketch on your website and would like to give you the reference for the artist.
I think you'll enjoy navigating the site, it is still presently under construction but viewable.
Hope you had a wonderful holiday and look forward to much health and happiness in the New Year!
Goldendoodles have become one of the hottest new hybrid
dogs because they are so easy
to train and have such great temperaments.
And of course there 90% non-shedding coats.
They sure have won many families over in the years that
I have been breeding them.
We have many happy families that are now overjoyed with
the wonderful addition to their family.
We thank all the families who have sent there photos ,
and wonderful updates!!!
To be put on our website and
I look forward to many more.
To show prospective families what wonderful pets they are.
We strive to make buying your puppy a very enjoyable,fulfilling time!
I hope you enjoy the website and
I look forward to meeting you soon!!!!!
Canadian Mini Goldendoodle Breeders
One of our Goldendoodle puppies almost 12 years old!
Ollie!
Murphy turned 15 years old !
Hello, Bill and Jaime from New York! We just wanted to send you a picture of our beautiful Murphy as she celebrates her 15th birthday!
We are so incredibly grateful to you both for this angel! She is pretty good health, too! She does move a little slower, sometimes gets a little confused but all in all, she is AMAZING!
Tom and I walk her a few times a week to keep her limber and she is just as happy to go now as she was when she a puppy!
By the way, Murphy was from Chelsea and Cruiser's litter. Would you know if any of her siblings are still with their families?
Stay healthy during this terrible health crisis! Murphy continues to keep our spirits bright!
Best regards,
Tom and Helen Francello
Bill or Jamie
1-519-369-5676 or email;
#1 mini goldendoodles, goldendoodles, goldendoodle, Mini goldendoodles, Mini Goldendoodle, Poodles, Mini goldendoodle puppies,
Mini goldendoodle breeders, Ontario goldendoodle breeder. Goldendoodle puppies for sale, goldendoodle , non-shedding puppies.
Goldendoodles, Puppies for sale. Miniature Goldendoodle breeder, Miniature goldendoodle puppies.

Have a Great Goldendoodle Day!
/